Bottom of the Barrel Technology Conference
Major Conference
BBTC MENA 2017
Bottom of the Barrel Technology Conference
4 & 5 December 2017
Bahrain
Introduction
Following the success of BBTC MENA 2016 - Bottom of the Barrel Technology Conference in Bahrain, Euro Petroleum Consultants are pleased to announce that BBTC MENA 2017 will take place on 4 and 5 December 2017 in Manama, Bahrain once again.
The BBTC series of conferences was established 16 years ago by Euro Petroleum Consultants to address the important issues and technology considerations for residue upgrading in refineries around the world.
Under the Patronage of
H.E. Shaikh Mohammed bin Khalifa Al Khalifa
Minister of Oil, Kingdom of Bahrain.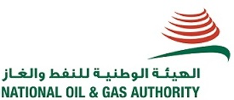 Refinery complexity is one of the key factors influencing refining profitability. With a higher complexity and a higher conversion capability, a refiner can process heavier and cheaper crude feedstock while always achieving better margins at any crude price. The incentive is, therefore, to continue investing in higher upgrading.
Residue upgrading remains an area of prime importance in the refining sector, helping to meet the challenges facing the industry.
The Bottom of the Barrel Technology Conference & Exhibition will focus on the different technologies, catalysts and equipment innovations that are helping refiners to successfully upgrade the bottom of the barrel.
Programme & Topics
Global & Regional Refining Markets Overview
Main Drivers to Implement Residue Complexes
Latest Update on Slurry Hydrocracking Processes – Development Perspectives, Risks & Opportunities
Hydrogen, Sulphur & Energy Management
The Latest Catalysts for Fixed Bed & Ebullating Bed Residue Hydroprocesses
Thermal Processes – Delayed Coker and other alternatives; Flexicoking, Visbreaking, Gasification
RFCC – Technologies & Catalysts Residue Upgrading & Power Generation Integration Opportunities

Become a speaker
If you are interested in participating at BBTC MENA 2017 - Bottom of the Barrel Technology Conference or have any suggestions about speakers, topics or discussions, please contact Laura McManus at laura@europetro-me.com
Marketing Opportunities
We offer various packages designed to raise your company profile at our events. Please contact us for full details about our Sponsorship packages or to book Exhibition space.
Read more...
Featuring Event
ME-CAT 2017 - Middle East Catalyst Technology Conference will take place directly after BBTC MENA 2017 - Bottom of the Barrel Technology Conference. Special rates will apply to companies wishing to participate in both conferences. Please contact us for further information.
Middle East Catalyst Technology Conference
Programme & Topics
Catalytic Reforming (CCR & SR) & Isomerisation Catalysts
Hydroprocessing Catalysts (Hydrotreating, VGO Hydrocracking)
FCC Catalysts for max Naphtha and max Olefins
Selective Hydrogenation Catalysts
Residue Hydrocracking (Ebullating Bed & Slurry processes)
Catalytic Dewaxing
Solid Bed Alkylation Catalysts
Hydrogen Production
Catalysts for Aromatics, Olefins & Detergents
Enzymes & Bio-Catalysts – BioRefineries
Catalyst Management – Guard Beds, Regeneration, Spent Catalyst, Metals Recovery, Presulfiding, Monitoring Tools and Instrumentation
Modern Catalyst Testing, Evaluation Techniques & Procedures