Moscow Week 2020
Welcome to The Moscow Refining, Gas & Petrochemicals Week
26–30 October 2020
Radisson Collection Hotel, Moscow, Russia
running since 2001 - the 'best established' and 'most popular' downstream technology event in the Russia & CIS Region
incorporating: GPTC, 14th Russia & CIS BBTC &
20th Anniversary Edition of RRTC (featuring RU-CAT)
---
MOSCOW WEEK 2020 WILL BE HELD IN OCTOBER 2020
After consultation with our regular attendees and due to the continuing uncertainty concerning the COVID-19 pandemic globally, we are excited to announce that our offline Annual Moscow Week will take place on 26-30 OCTOBER 2020.
NEW VENUE – Radisson Collection Hotel Moscow
ADDITIONAL FORMAT – Online streaming
Those who cannot attend the event in person due to travel restrictions will have access to the online streaming of the sessions and networking opportunities though our interactive platform. Speakers will have an opportunity to present their pre-recorded presentations and join the live Q&As and panels virtually.
Stay tuned on our website and social media for more updates.
Thank you for your support and understanding. Stay safe and healthy!
Russia & CIS Gas & Petrochemicals Technology Conference
KEY TOPICS:
Overview & Outlook of the Global Gas & Petrochemical Industry:

Market Evolution
Industry Trends

Focus on the Russian and CIS Market:

Challenges & Opportunities
Export & Domestic Consumption
Specificities of Legislation & State Regulations

Natural Gas Monetization Routes:

Pipeline projects
New LNG units
Natural Gas conversion to chemical & petrochemical products
Associated Petroleum Gas rational utilization

Refining & Petrochemicals Integration – Case Studies

Development of Russian petrochemical sector
Challenges & Opportunities for regional equipment suppliers
Innovative Technologies: Market Development, Projects & Case Studies:

Gas Purification, Separation & Conversion of the Components
Syngas Generation
Ammonia, Urea & other Fertilizers Technologies
Methanol, DME, Formaldehyde
Synthetic Fuels: GTL & MTG Technologies
Olefins Technologies (MTO, MTP etc.)
Polyolefins Production: Technologies & Solutions, Feedstock Supply
Aromatics & Derivatives Production
14th Russia & CIS Bottom of the Barrel Technology Conference & Exhibition
KEY TOPICS:
Market Overview & Trends in Bottom of the Barrel
Increasing Conversion & Complexity to Meet Demand & Remain Competitive
IMO 2020 is here – the real impact on Regional Refineries
Residue Upgrading Innovation – Technologies, Tools & Equipment
Technology Focus:

Thermal Processes
Residue Hydrocracking
SDA
RFCC
Ebullated Bed
Slurry Hydrocracking

Innovations in Tools & Equipment

Specialised Instrumentation
Heat Exchange Equipment,
Efficient BOB Equipment Clean-out Techniques
The Growing Importance of Integration with Petrochemicals
Current & Future Projects - Case Studies: Residue Upgrading projects in Russia & CIS
Catalyst Innovation: RFCC, Hydrocracking, Hydroprocessing
Handling Unconverted Materials
Hydrogen & Sulphur Management
Configuration Options for Residue Upgrading

Case Studies
Reducing low-value fuel oil production to increase profitability
Configuration Studies Including Resid to Petrochemicals
Implementing Projects: Best practices, CAPEX Optimisation & Efficient Execution
Importance of a Reliable Hydrogen Source
20th Russia & CIS Refining Technology Conference
KEY TOPICS:
Overview of the Global Markets & Industry Outlook
Focus on Russian & CIS market: Trends & Forecasts
Refining & Petrochemical industries: Looking at potential integration
Development programs of major Russian oil companies: Rosneft, Bashneft, Gazprom Neft & Lukoil
Modernisation & development projects in the oil refining industry:

completed, ongoing and future projects
development strategies & configurations
integration with existing power capabilities

Clean Fuels Technologies:

Desulphurisation Technologies
Increasing the Capacity of Hydroprocessing Units
Hydrogen Production Technology
Reforming
Isomerisation

Russia & CIS catalyst sector spotlight: market trends & production strategies
Focus on catalytic innovations & solutions for refining sector
MIDW Catalysts for Production of Arctic & Winter Diesel Fuels
Catalysts for the New Alkylation Technologies to Replace HF Alkylation
Overview of FCC Catalysts
Innovations for Catalysts for Maximum Gasoline & Propylene
Latest Developments in FCC Technologies & Catalysts
Increasing productivity through the latest technology
Production optimisation opportunities through the latest local equipment developments
Innovative technologies (new alkylation & isomerisation technologies)
Catalyst management solutions
See full delegate list (please note that it is a preliminary list and it is being updated daily)
Call for Papers
If you or your company would like to give a presentation at Moscow Week 2020, please submit your abstract here
Submit your abstracts
---
Conference Programme
All timings are Moscow Standard Time Zone (GMT+3)
Why do you need to participate?
Addressing & Debating Key Issues: Gas Monetisation, Development of Petrochemicals sector in Russia as well as the Modernisation of the Refining Sector & improving conversion will be the focal points during Euro Petroleum Consultants' Moscow Week: incorporating GPTC, RRTC & BBTC. The goal of Moscow week is to provide delegates with the latest updates to help them have a better understanding of the challenges and opportunities that this region offers.
We look forward to welcoming you to Moscow Week where we will bring together major Gas Producers, Refiners and Petrochemical Producers with Licensors, Contractors, Equipment Suppliers, Consultants etc. to exchange ideas and opinions on critical market and technology issues and discuss the road ahead for our industry.
GTCC+RPTC
GPTC - is a combination of our two traditional Gas and Petrochemicals conferences. Since the topics of these conferences are closely connected, the participants now have a unique opportunity to discuss issues of interest with their colleagues from related industries at one site!
EXHIBITORS SHOWCASE
Organised in 2018 for the first time, this session is the most effective way to visit all the booths and exchange business cards. We will be organising an express review of the exhibition, so that exhibitors can present their capabilities and delegates are able to return to their preferred stand for more information.
RU-CAT
The key topics of Russia & CIS Catalyst Technology Conference RU-CAT are incorporated with the agenda of our most successful and long-lasting conferences – RRTC & Russia & CIS BBTC. Register for both events and receive triple benefit from special prices & exclusive presentations!
EVEN MORE OPPORTUNITIES FOR NETWORKING
Fulfil the lack of information and communication at Moscow Week 2020 which will highlight all aspects of oil refining, gas and chemical industry. We will help you organise meetings after a long break, renew contacts with partners and fulfil your business plans.
The week offers:
5

Days

of intensive networking
450

attendees

from technologing companies
80

+

reports

from industry experts
30

+

stands

for exhibiting companies
"
Presentations were informative with a good mix of International and Russian issues. Good Q&A sessions and networking opportunities
Elijah Andjelich, Head of Department, Petrochemical Project Development,
LUKOIL
"
Good networking between Russian and International companies from all parts of the world
Mikhail Getmanov, Business Development Manager,
KBR
"
Events organised by Euro Petroleum Consultants are always flawless
Maya Kulikova, Leader, Catalyst Synthesis, Carbon Oxides & Hydrocarbons,
INSTITUTE OF PETROCHEMICAL SYNTHESIS (TIPS RAS)
"
The conference is well ogranised and perfectly managed by the organisers. High-level speakers and brilliant presentations
Elio Strepparola, Process Manager,
Casale SA
"
The conference exceeded all my expectations. Many thanks for the hospitable welcome, excellent organisation of the event and high-quality selection of interesting topics and presentations
Konstantin Panasenko, Deputy Head of Production,
Ukrtatnafta
"
Great organisation, interesting technical presentations and a lot of analysis and forecasts
Olga Saprygina, Sales Department, Area leader,
STRONG
Moscow Week 2019
More photos on Flickr
Marketing Opportunities
Sponsorship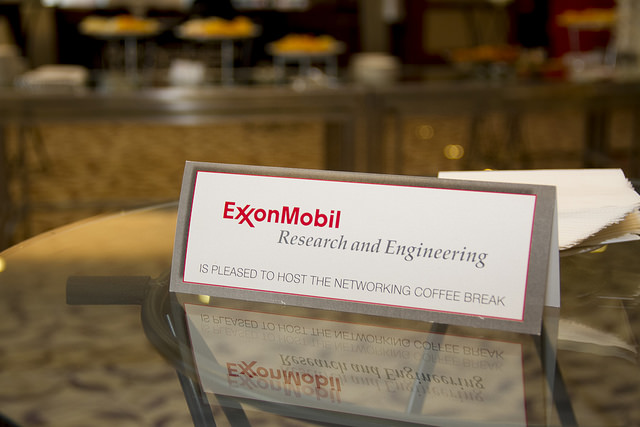 Exhibiting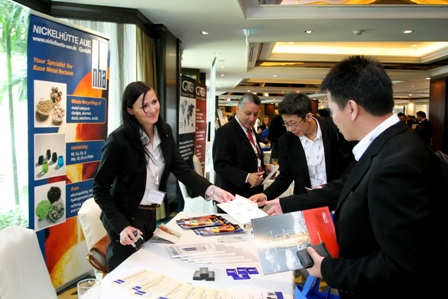 Advertising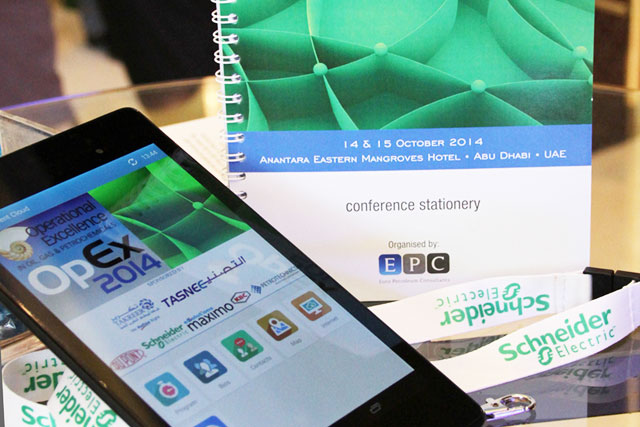 Organisers