26–28 February 2019
Abu Dhabi
ME-TECH 2019
Middle East Technology Forum
for Refining & Petrochemicals
26–28 February 2019, Abu Dhabi
We are delighted to announce ADNOC as the Strategic Partner of ME-TECH which will take place in February in Abu Dhabi. Now in its ninth successive year, ME-TECH continues to attract the best of the Downstream sector, bringing together senior representatives and specialists from regional end-user companies with the leading licensors, technology companies and innovative service and solutions providers. The aim is to share latest projects, discuss market trends and the challenges and opportunities that come with them and become updated about the latest technological advances which will drive the refining and petrochemicals industries towards greater growth and efficiency.
Delegates will enjoy high-quality networking amidst a landscape of high-level strategic keynote speeches by end-users and NOCs, macro-economic scene setting overviews from industry experts discussing the future of the industry, interesting and interactive panel discussions on highly topical subjects and technical presentations from technology companies and solution providers.
Join ME-TECH - the conference that has proved to be the essential meeting place for the Middle East Downstream industry and an excellent platform to keep up-to-date with developments in this important region. Each year, ME-TECH grows and attracts more high level representation from the industry. We are also delighted that year on year we welcome returning clients, testament to the quality of our event. Whether you already do business in the Middle East or are looking to do so in the future, ME-TECH is the one event you can't afford to miss.
Sponsors
ME-TECH
Pre-Conference
Seminar Day
ME-TECH 2019 Pre-Conference Seminar Day
Tuesday 26 February 2019 09:00–18:00
The seminars are complimentary and open to all end-users.
For further information about the seminars, please click here
Technical Topics
Major Project Updates from Key Regional Producers
Increased Integration between Refining & Petrochemicals
Development of Crude to Chemicals Technology
Technology Updates – Options for Maximising Conversion & Meeting Evolving Demand
Clean Fuels & Latest Innovations in Catalysts
Specialty Petrochemicals Technologies
Feedstock Diversification & Alternative Routes
Latest in Advanced Olefins & Polyolefins Technologies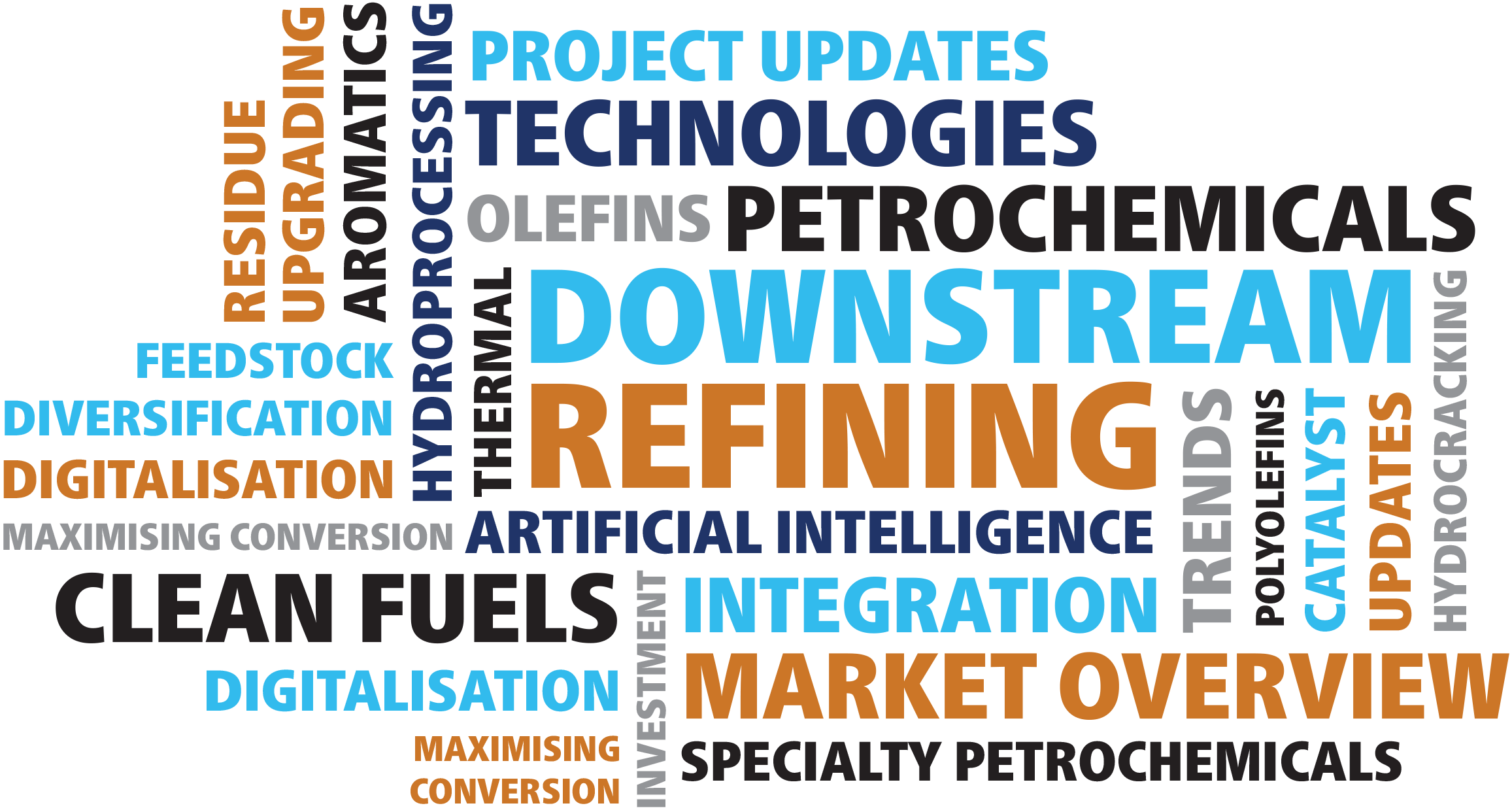 Trending Topics for Discussion:
Remaining Competitive in Today's Market
Latest Market Outlooks for Refining & Petrochemicals Products
Latest Predictions on Industry Trends
JV's & Partnerships – Attracting foreign investment and expertise
Trading by Oil Companies – A move to create new revenue streams
Diversification in the Downstream business – Conversion of products into new derivatives
Potential Game Changers
Paris Agreement
IMO 2020
Growing Importance of Electric Cars
Recent Expansion Projects changing the Market
Digitalisation & Optimisation
Smart Operations – the Connected Plant
Artificial Intelligence
Cybersecurity
Human Capital
Organisational Transformation - Streamline your organization and improve the bottom line
How to Increase Workforce Competency
Women in Downstream - A major role to play
Attracting Millennials into the Oil & Gas Industry
Knowledge Transfer between Experienced Operators and the New Generation
ME-TECH 2019 ADVISORY COMMITTEE
Nadia Bader Hajji
DCEO (Al-Zour Petrochemical & LNGI)
KIPIC
Abdulla Ateya Al Messabi
Senior Vice President, Refining & Petrochemicals Business Unit
ADNOC
Mikael Berthod
Vice President
ADNOC REFINING RESEARCH CENTER
Hafedh Al-Qassab
BMP Project Director
BAPCO
Thorsten Loehl
VP Innovation
BOROUGE
Mubarak Al-Mutairi
Manager Technical Services MAB
KNPC
Yacoub Bilal
Advisor for Refinery & Petrochemical Projects
OMAN OIL COMPANY
David Marion
VP Manufacturing
SATORP
Khaled Al-Otaibi
General Supervisor, Downstream Process Engineering Division (DPED), P&CSD
SAUDI ARAMCO
ME-TECH 2019 TECHNICAL COMMITTEE
Süleyman Özmen
Former Vice President, Refining & Chemical Licensing
SHELL GLOBAL SOLUTIONS
Daniel Carter
Director, Global Consultancy, Process Technology & Consulting
WOOD
Philippe Peccard
President, Engineering & Gas Investments MENA
LINDE
Richard Charlesworth
Executive Director - Oil, Midstream, Downstream & Chemicals
IHS MARKIT
Joseph Ibrahim
Managing Director, Middle East
AXENS
Cor van Egmond
Olefins Technology Manager
BECHTEL
Mohammed Benchekchou
Director Strategic Customers – Middle East & India
SHELL
Naji Abou Chedid
Sales Director, Middle East, UOP Process Technology and Equipment
UOP Middle East Company
Syed Belal
Cybersecurity Technical Sales Consultant
PAS Global
Dr. Chandrasekhar Ramakrishnan
Managing Director
ILF Consulting Engineers Austria
Stefan Chapman
Vice President
EURO PETROLEUM CONSULTANTS
Exhibitors
Regular Attendees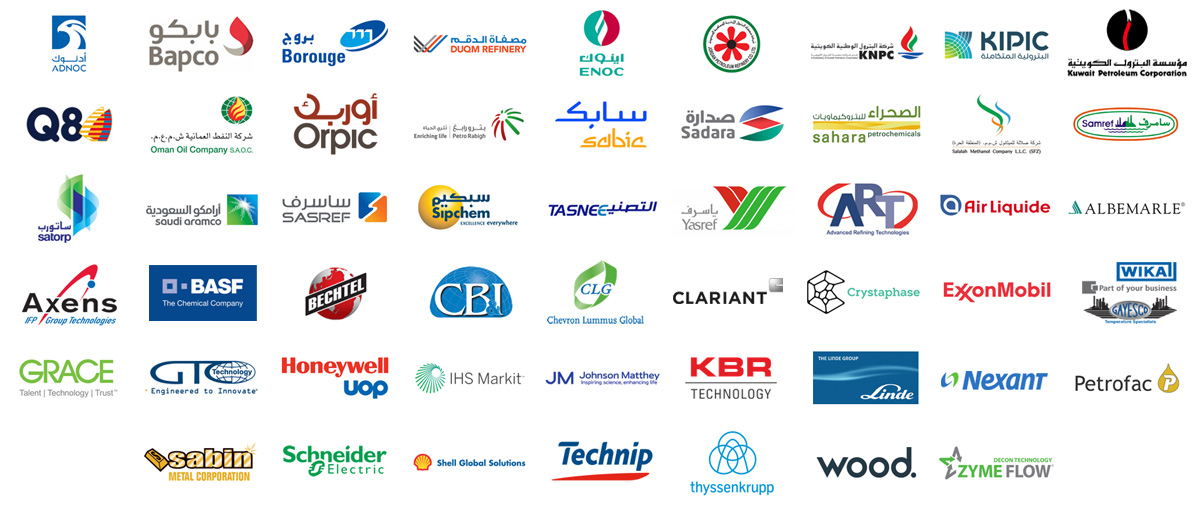 2018 Conference
The 8th edition of the Middle East Technology Forum for Refining & Petrochemicals took place in Dubai from the 19–21 of February 2018.
The forum focused on the need for innovation through technology as well as continued refining and petrochemical integration in order for the region to maintain its competitiveness, particularly in the current market conditions with fluctuating oil prices and the resulting impact on margins.
Stefan Chapman, vice president of Euro Petroleum Consultants, on ME-TECH 2018.
Testimonials
"
The conference topics were excellent and to the point. The organizing team were outstanding and very helpful. The slido idea was new and amazing. The speakers were brilliant and knowledgeable
"
ME-TECH is one of the most beneficial conferences because of the variety and depth of information in the refining and petrochemical industries
"
EPC Events always have a very high standard of presentations and I am very pleased to say that ME-TECH 2018 continued that tradition. I look forward to 2019!
Abu Dhabi, United Arab Emirates
Abu Dhabi is the capital city of the United Arab Emirates and lies on the coast of the Arabian Gulf. Due to the vision of Abu Dhabi's leaders and the abundance of oil and natural gas reserves, the emirate has grown to become a dynamic hub and major competitor on the global stage for business and tourism. Abu Dhabi has many things to offer to its visitors and residents: a versatile landscape, thriving investment hub, and a friendly environment boasting one of the highest per capita incomes and one of the lowest crime rates in the world.
Venue
Abu Dhabi