Moscow Week 2021
Welcome to The Moscow Refining, Gas & Petrochemicals Week
13–16 September 2021
Moscow, Russia
The best established and most popular downstream technology event in the Russia & CIS Region since 2001
Technology Week incorporating 2nd GPTC and 21th RRTC
Russia & CIS Gas & Petrochemicals Technology Conference
KEY TOPICS:
Industry & Markets Outlook: New Players, Trends & Forecasts
LNG & CNG & LPG Market - Changes & Prospects, Production, Storage & Transportation. Key Projects.
Gas Purification, Separation & Conversion of the Components
Natural Gas Monetization. Syngas Generation. Projects Status, Market Development and Industry Expertise
Ammonia, Urea & other Fertilizers Technologies
Methanol, DME, Formaldehyde
Synthetic Fuels: GTL & MTG Technologies
Olefins Technologies (MTO, MTP etc.)
Polyolefins Production: Technologies & Solutions, Feedstock Supply
Aromatics & Derivatives Production
Focus on Decarbonisation & Future of the Industry
Associated Petroleum Gas Rational Utilization
Anti-Crisis Strategies for Implementing Projects
Refining and Petrochemicals Integration
New Solutions for Improving Performance
21th Russia & CIS Refining Technology Conference
Dedicated to SLAVNEFT-YANOS 60th Anniversary
KEY TOPICS:
Overview of the Global Markets. Industry Outlook
Focus on Russian and CIS market. Trends and Forecasts
Refining and Petrochemical Industries Potential Integration
Development Programs of Major Russian Oil Companies: Rosneft, Bashneft, Gazprom Neft, Lukoil & others
Modernisation and Development Projects in the Oil Refining Industry: Completed, Ongoing and Future Projects – the Development Strategies, Configurations, integration with Existing Power Capabilities
Clean Fuels Technologies:

Desulphurisation Technologies
Increasing the Capacity of Hydroprocessing Units
Hydrogen Production Technology
Reforming
Isomerization
Latest Developments in FCC Technologies:

Increasing Productivity through the Latest Technology
Catalysts with Improved Performance: Promising Solutions, Completed Projects

Residue Upgrading Technologies:

Technologies for the Increased Profitability of Oil Refining Industry in Modern Conditions

Production Optimisation Opportunities through the Latest Local Equipment Developments
Innovative Technologies
Why do you need to participate?
Key issues such as Gas Monetisation, Development of Petrochemicals sector in Russia as well as the Modernisation of the Refining Sector will be addressed during Moscow Week's two events: GPTC & RRTC. The goal of Moscow week is to provide delegates with the latest updates to help them have a better understanding of the challenges and opportunities that this region offers.
We look forward to welcoming you to Moscow Week where we will bring together major Gas Producers, Refiners and Petrochemical Producers with Licensors, Contractors, Equipment Suppliers, Consultants etc. to exchange ideas and opinions on critical market and technology issues and discuss the road ahead for our industry.
GAS + PETROCHEMICALS
GPTC - is a combination of our two traditional Gas and Petrochemicals conferences. Since the topics of these conferences are closely connected, the participants now have a unique opportunity to discuss issues of interest with their colleagues from related industries at one site!
EXHIBITORS SHOWCASE
Organised in 2018 for the first time, this session is the most effective way to visit all the booths and exchange business cards. We will be organising an express review of the exhibition, so that exhibitors can present their capabilities and delegates are able to return to their preferred stand for more information.
NEW HYBRID FORMAT OF THE CONFERENCE
to bring together offline and online formats on one networking platform
Advantages:
MORE NETWORKING OPPORTUNITIES
Online format increases the number of participants.
Schedule face-to-face and virtual meetings
PRESENTATIONS ON-DEMAND ANYTIME
Watch presentations and discussions on-demand – all recordings will be available after the event
TAILORED PARTICIPATION CONDITIONS
Do you prefer to attend the conference in-person or wish to join your colleagues remotely? Optimise your budget and schedule
In order to maximize the impact of the conference, increase your brand awareness as well as promote your products and services, we recommend you to consider becoming a conference Sponsor or an Exhibitor.
The week offers:
4

Days

of intensive networking
450

attendees

from technologing companies
80

+

reports

from industry experts
20

+

stands

for exhibiting companies
"
I really appreciate the topics of the conference as well as the hybrid format which allowed people from abroad to participate and do some networking during the conference. Well done!
Analyst Europe & CIS,
LUKOIL
"
Great networking platform with a lot of interesting materials and information
Deputy Director, Technology Directorate, Design & Prospective Development,
MOZYR REFINERY
"
Events organised by Euro Petroleum Consultants are always flawless
Maya Kulikova, Leader, Catalyst Synthesis, Carbon Oxides & Hydrocarbons,
INSTITUTE OF PETROCHEMICAL SYNTHESIS (TIPS RAS)
"
Even during this difficult time, the conference was organized at a high level
Заведующая сектором каталитического синтеза,
Институт нефтехимического синтеза имени А.В. Топчиева РАН (ИНХС РАН)
"
The conference offers a comfortable format, in which the number of talks is limited, but of very high quality. The event is reserved for professionals in their field and leaves also a lot of time for networking. The high level of discussions makes the event an excellent platform for a quick catch -up with the latest market and technical trends
Group Leader, Gas Catalytic Conversion,
TOTAL
"
It was my first time participating in this event. I really liked the topics of the presentations, face-to-face networking and how the event was organized».
Leading Engineer-Technologist of Innovation Development, Technical Modernisation & Units Reconstruction Planning Department,
KIRISHINEFTEORGSINTEZ
Moscow Week 2020
More photos on Flickr
Marketing Opportunities
Sponsorship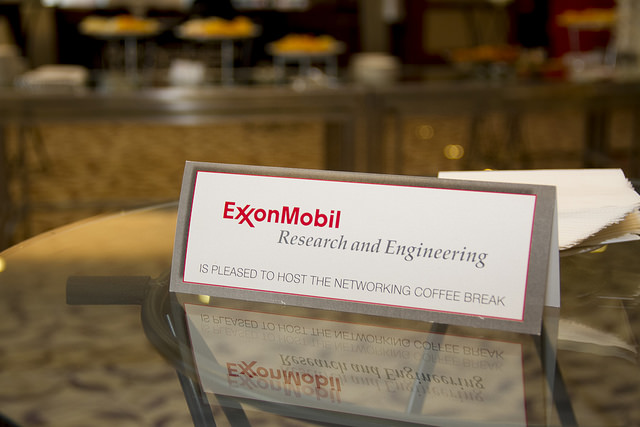 Exhibiting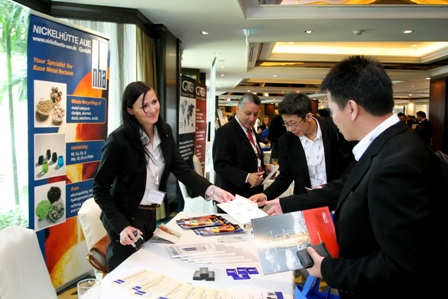 Advertising