9–11 October 2018
Bangkok, Thailand
ADW 2018 –
Asia Downstream Week
Incorporating ASIA-TECH & ASIA-BBTC
9–11 October 2018, Bangkok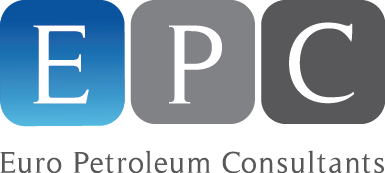 Welcome to
ADW 2018
The must-attend event for downstream professionals in Asia
We are delighted to announce that Asian Downstream Week 2018, will be held in Bangkok, 9-11 October 2018.
ADW incorporates two market-leading events:
ASIA-TECH 2018 - Asia Downstream Technology Forum, which this year will discuss the downstream challenges in Asia and the strategies to overcome them. The event will have a special focus on digitalisation, refining and petrochemicals integration and petrochemicals technologies.
ASIA-BBTC 2018 - Asia Bottom of the Barrel Technology Conference, dedicated to the resid upgrading technology developments and projects including thermal processes and hydroprocessing technologies.
We pride ourselves on our industry relationships, listening to the business needs of our clients and ensuring their experience at our events gives them high return on investment. Our events attract high-level delegates and speakers from all areas of the industry representing countries from across the Asian region. We will feature high level debate with increased opportunities for industry interaction and discussions through enhanced networking opportunities and extended Q&A sessions. Stay tuned for important updates and announcements!
3

Days

of intensive networking
55

%

Producer/supplier ratio
40

speakers

from leading companies
15

stands

for exhibiting companies
Call for Papers
If you would like to contribute to the ASIA-TECH or ASIA-BBTC 2018 programme, kindly submit your abstract here
Submit your abstracts
Contact Us
Asia Downstream Technology Forum
Key Topics:
Trends in Global & Regional Refining & Petrochemicals Markets
Future Challenges & Opportunities for Producers in Asia
Feedstocks Flexibility for Petrochemicals
Refining Petrochemicals Integration
Special Focus on Digitalisation
Technology Developments for Olefins, Polyolefins & Aromatics
Asia Bottom of the Barrel Technology Conference
Key Topics:
Impact of IMO Regulations
Challenges and Options for Shippers and Refiners
Status of Technologies for Resid Hydrocracking - Slurry and Ebullated Bed
Thermal Processes Options: SDA, Delayed Coking, Visbreaking, Flexicoking
Catalyst Developments
Sponsors
ADW regular sponsors include
Last year's conference
ADW 2017 was fruitful and interesting. See below how it went!
ADW 2017 again offered unrivalled industry knowledge, with the latest news on important regional projects being the highlight of the programme. The friendly networking opportunities and the memorable Welcome and Gala Dinners also contributed to the unique atmosphere of the events.
"
To understand the challenges of refineries in the near future related to the changes of product regulations (IMO, alternative EV fuels), one should not miss an event like ASIA-TECH.
— Deputy Manager of Technical Department,
BINH SON REFINERY, Petrovietnam
"
The overall organisation and execution of the conference is impeccable, with extremely high quality and professional production.
— Senior Manager,
Honeywell UOP
"
This event is very useful for broadening your knowledge on the latest downstream technology. It is also a good opportunity to expand your network.
— Senior Specialist II Thermal Cracker Process Technology,
PERTAMINA
"
Good event, well organised and with good topics. We learned many new things.
— Refinery Operation Manager,
PTTGC
"
Congrats to the EPC organising team and their enthusiasm and commitment. Good conference level, set up with opportunities for networking and perusing discussions with Asia-Tech participants.
— Global Marketing Manager,
Grace
"
The event is well planned and very well organised. The topics presented are interesting and relevant.
— Lead Process Engineer,
Singapore Refining Company
"
The best event and organisation. Great occasion to meet with experts and leaders, to share their knowledge regarding technology, catalysts & the future of Oil.
— Lead Of Process Engineering,
PERTAMINA
Contact the Organisers
Feel free to write or call us. We enjoy communicating regularly with our clients and would love to hear your questions or comments
+359 884 884 535 info@europetro.com
Bangkok, Thailand's capital
Bangkok is a large city known for ornate shrines and vibrant street life. Bangkok is a city of contrasts with action at every turn. Marvel at the gleaming temples, catch a tuk tuk along the bustling Chinatown or take a longtail boat through floating markets. Food is another highlight, from local dishes served at humble street stalls to haute cuisine at romantic rooftop restaurants.
Venue
The Landmark Hotel, Bangkok