Ahead of the forthcoming ESF MENA, our Vice President Stefan Chapman caught up with one of the key panellists, Leon de Bruyn to discuss some of the key topics facing the Middle East's downstream industry in its journey to a more sustainable future.

Leon is the President and CEO of Lummus Technology, a leading technology provider focusing on reinventing the industry and driving the energy transition.
Skip to transcript
ESF MENA Speaker Interview Series
1. Over the last few months we've witnessed many of the Middle East's producers begin their pivot to sustainability including some exciting project announcements – how well positioned is the region to adapt and what do you believe are the main opportunities available for the region by reducing its carbon emissions?
In my opinion, the Middle East is extremely well suited to not just adapt but also to make a difference in the world. Over the last two decades, the Middle East has shown a significant focus on reshaping the energy industry, not just in the Middle East, but with all the trades on a global basis. On top of that, there are many capabilities and a lot of knowledge and partnerships that Middle East operators have. From my perspective, the region has the ingredients to roll out the energy transition using the infrastructure that it has in place. Having strong assets on the ground allows a lighter asset-based investment approach – using existing assets and repurposing them or tuning them as opposed to starting from a green field. The Middle East is a logical driver in the energy transition.
2. As big hydrocarbon producers, how can the GCC find a complementary role for liquid fuels and build their options for the future with the assets they have?
Natural resources will be a key part of feeding our energy demand for the next few decades, so the best question is how do we best utilize those natural resources? How do we enhance efficiency? What I see especially in the GCC is the opportunity to focus more on crude to chemicals, using natural resources like crude oil more efficiently toward petrochemical products. COTC is still in its early stages but is a fantastic way to maximize the yield of chemicals. Second, there is a lot of methane coal produced or produced in exploration. Monetising that methane gas is going to be a key part of better utilization of energy resources. Our Siluria technologies capture methane and then convert its profitability towards ethylene, propylene, and other petrochemical products. Monetising this methane means you use natural resources more efficiently, and it displays the need for additional resources to make ethylene and propylene. These are just two examples, but there will be a multitude of solutions that all will work together, whether its blue hydrogen, green hydrogen, ammonia, all of which have been some fantastic projects announced recently. All these solutions will work together, so we will get there together as long as we have the open mind to look at multiple solutions.
3. Last year Lummus announced that it had formed a new business entity, Green Circle, to concentrate and expand its capabilities and capture new opportunities in the energy transition and circular economy. What sets Green Circle apart as a leading technology licensor for the decarbonisation of refinery and petrochemicals assets?
Just earlier this year, we celebrated our first year of independence. When we started Lummus in its new state, we thought about how to make a difference and what sets us apart. One of the things we firmly believe is that there will be major challenges and opportunities, the energy transition being one. We believe that we have a role to play with our process technology, catalyst technology, equipment, and all of the knowledge that we have as well as the strong footprint that we have across the globe as we work with our clients and partners. We also realize that we need to re-think our operating model. When we established Green Circle, we felt we were creating a platform, so not only our inventions and process technologies are brought to market, but also others. Whether its partners, our operator clients or others in the industry, catalyst companies, R&D centers, can leverage our platform and bring their products to market also, working hand in hand with us leveraging our infrastructure.
Green Circle will bring new technologies to market that make a difference in the energy transition, either invented by Lummus or by others using the Lummus infrastructure. As you have seen recently, we announced a collaboration with Energy Internet Corporation where the technology to produce zero-carbon power for data centers is brought to market, capitalizing on the Lummus process technology and knowledge and an invention made by others. It's a fantastic example of where we leverage a platform in our Lummus infrastructure for the greater good.
4. How can the Middle East's producers support the development and scale-up of low carbon technologies through customer/supplier collaboration?
To do this rapidly, we have to fast-track what we have been doing in traditional energy solutions. Fast-tracking means we must test it in laboratories and pilot plants fast enough so that they can be invested in, in the very short term. Collaboration allows us to deploy our laboratories; our R&D centers test some of the investment thesis that our customers have using some of the new techniques or innovations that are out there to help our customers. This collaboration is going to be crucial in faster adoption of new solutions, new innovations and testing them on a smaller scale before they are brought to market on a commercial scale. Many companies have a wide range of capabilities, but I don't think everybody has this by themselves. This is why I believe it's by collaborating that we can come up with better solutions and fast-track them to commercial status.
5. We have seen a number of companies adopt high-yield circular economy strategies – what do you believe are the tangible next steps needed for large-scale implementation - what needs to happen? Is the region on track?
A few things need to be put in place, and let me start with the MENA region. Several countries in the region have already set up concrete steps towards their vision for green sites and investments. There are examples where governments push hard to create the opportunities and infrastructure, and I think that is one of the key elements – governments need to support it with facilities, infrastructure, a vision and the financial means to push the green and circular economy.
Second, there are hundreds of inventions out there, and we need to bundle them as such that it makes sense so they can be tried and tested quickly and brought through to a complete commercial state. We are doing this with waste plastics recycling through our Lummus New Hope partnership, which is in operation already in Texas. Lummus New Hope is something that can be implemented quickly but also needs the third element, which is a co-state with existing infrastructure. We cannot strengthen the circular economy without making sure we use existing assets because they play a crucial role in pivoting towards the circular economy. Having the petrochemical sites already in place allows us to co-locate circular solutions such as waste plastics. These three elements; the government push, the vision, the commercialization by technology companies and operators and then the co-location with existing infrastructure, are going to be key ingredients. The last point that I wanted to mention is that there has to be a solution to the complex logistics of whatever is circulated. Waste plastics seem easy as there are a lot of plastics kept in recycling, but it is not so easy to bring them to one location and then mechanically or chemically recycle them. There are a lot of other circular products that have challenging logistics on the feedstock side, so that is the fourth and maybe the most complex of all those elements.
6. Finally, peering into the crystal ball – in a time characterized by uncertainty and change, what do you think the 2030 refiner in the Gulf will look like, and what are the big-ticket items we will see the industry invest in this decade?
Not an easy question, but when you answer such questions, you think about what makes sense and what are the strengths that are going to drive decisions? What makes sense is the first principles, how we design, operate plants, the economic principles are going to sustain no matter what. Whatever we decide between now and 2030, it must make sense economically and technically. The strength that we have in our industry is that we have a fantastic knowledge base. We have the most brilliant people, scientists, engineers, operators working together, and they can figure this out. They will figure this out within the first principles and economic optimization. Thinking about other strengths, our energy infrastructure, especially in the Middle East and North Africa, is very well developed, and we can work together to use those assets to make them gradually but surely ready for sustainability or implement sustainability faster if we can. I don't believe in moving that all aside and starting from scratch because those assets have a purpose, have a value, a meaning and can actually be utilized and deployed in a great way for the next few decades.
To answer your question, I think refiners, petrochemical producers are going to look at what they have in terms of assets and how they can we better utilize them not just processing traditionally but also with the future in mind. Of course, lower carbon footprint in an economical way addresses solutions that the energy transition needs. Perhaps there are going to be more technologies to repurpose existing assets. I know you have been following some of these trends where we take a cat cracker and repurpose them away from gasoline towards petrochemicals – it's a great example that's already in place. Hydrocrackers have historically been machines to make clean fuels or clean diesel. I see those hydrocrackers still operating, but they'll move away from not only clean diesel but also produce cracker feedstocks. There are already some examples of that now, so by 2030, I am convinced there will be a few in place. On the petrochemical side, the question is how we make sure we retain all the value molecules and don't waste molecules, so methane recirculation through recombination reactions is going to matter. We have to focus more on the high yield of products on feeds, so the efficiency of production is going to matter, and then, of course, reducing carbon footprint by electrification, hydrogen co- fed firing or other smart solutions to minimize carbon footprint. All of that will be rolled out and in the context of what makes sense economically, technically, and how we best utilize the assets already on the ground and add to that what we are going to invest in.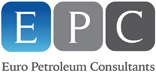 We look forward to continuing the discussion with Leon at ESF MENA 2021 - the only event dedicated to downstream decarbonisation in the region. Join us from 25-26 October, find out more here:
esfmena.europetro.com
.