8th Russia & CIS Oil & Gas Executive Summit
The Strategic Summit for Russian,
CIS & Caspian Downstream Industry
28–29 June 2018
Sochi, Russia
The Executive Summit is recognised as the leading platform for senior level oil & gas leaders involved in developing the downstream strategy for their companies, government bodies, market participants, industry experts and analysts, which collaborative approach can impact the industry future in Russia & CIS and the world.
In the current geopolitical & market uncertainty around the world the need for the industry to meet, collaborate and face future challenges is required more than ever.
The Executive Summit will provide the highest level of in-depth analyses of potential implications, latest updates and forecasts of possible scenarios that would help the market participants to make informed decisions based on a number of tangible factors that would be discussed.
Sponsors
KEY TOPICS TO BE COVERED:
Industry Overview: Global Refining & Petrochemicals Markets & Trends
Regional Refining & Petrochemicals. Challenges & Opportunities
Options to Improve Business Models through Refining & Petrochemicals Integration
Overview of Major Projects in the Region for Refining, Petrochemicals & Gas Processing
Prospects for Completion of Ongoing Refining & Petrochemical Projects
Project Financing Approaches & Options
Main Tasks when Implementing Operational Excellence & Continuous Improvement programs
Strategies for Project Implementation: EPC, EPCM, Traditional
New Environmental Bunker Fuel Regulations & Projects to Increase Conversion & Reduce Fuel Oil Yield
Biofuels – the Latest Developments, Challenges & Opportunities
Looking to the Future. What are the Strategy Options: Impact of Electrification for Motor Vehicles in Different Regions
LNG Market Development. Production Projects. Alternate Use for LNG as Bunker & Motor Fuel
Gas Monetisation Options. Opportunities for future development
Import Substitution for Technology, Equipment and Services. Opportunities and Challenges
Industry 4.0 & Digitalization: Solutions for O&G Industry
The event will guarantee a number of opportunities for fruitful networking with key industry players, potential clients and new business partners.
Oil Companies, Refineries and Petrochemical Plants
Refinery Management
Chief Engineers & Technologists
Heads of Refining, Petrochemicals and Deputies
VPs
General Directors
Directors of Capital Investment Projects
Project Managers
Operational Excellence Departments Heads, Deputy Directors & Managers
Head of planning & Development Departments
Managers of Operational Improvement Programmes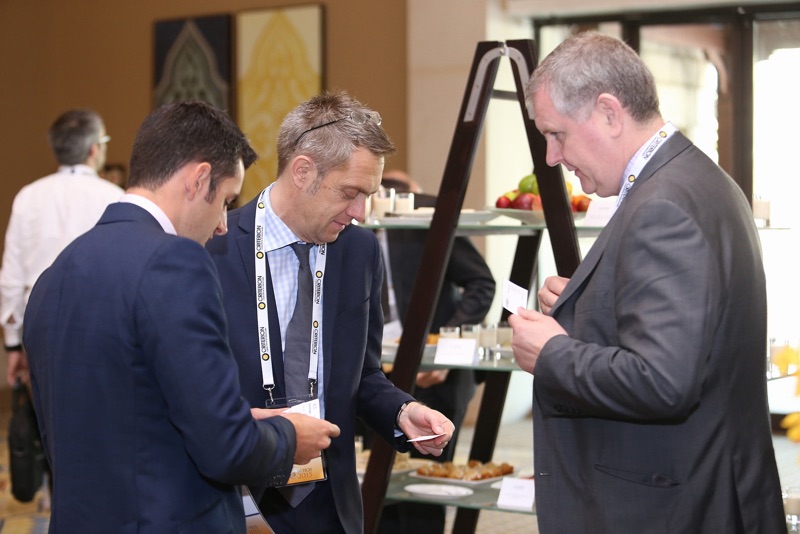 Testimonials
"
"I think this is a great forum. I am very impressed by the organization, the efficiency and all the opportunities that I have had to meet both local leads and make new contacts and acquaintances while I am here. I would unreservedly recommend attending this conference."
— Carlos Cabrera, Executive Chairman, IVANHOE ENERG
"
"That was a wonderful conference as usual and I am delighted to be here again. We had a lot of people even more than last year, I got to meet a lot of interesting people and the presentations were very good. I look forward to trying to be here again and I also would like to recommend this event to my colleagues and friends."
— Anil Chandramani, Chief Investment Officer, INTERNATIONAL FINANCE CORPORATION (WORLD BANK)
"
"This event brought knowledge, experience, technology and a good venue at the highest quality and level. The organiser's careful eye for details and drive to deliver value has resulted in a big success. Great content, perfect networking opportunities with top decision makers. The event is a must to attend for future years"
— Orhan Genis, General Manager East Europe & CIS, HONEYWELL
"
"Everything at the conference was very well organized. The speakers provided interesting insights and it is great to meet here international suppliers, competitors, licensors. I made a lot of contacts during this conference."
— Didier Baudrand, Executive VP Downstream, TNK-BP
"
"The Executive Summit is a great place for discussing and discovering new technologies, to meet people from the industry and learn about interesting projects, which result in the future into serious investment plans. Hence, I believe the event should continue, it grows and becomes more interesting every year. We can see that from 120 attendees in the beginning, now we have more than 200, which means the conference is successful and you should keep on developing it."
— Oleg Belyavsky, General Director, OMSK REFINERY
It is expected over 200 professionals to attend, share knowledge & debate over current challenges, solutions & opportunities. Up to 40 high level speakers are to offer their expertise.
In case you would like to contribute to the programme with ideas for topics, discussions or would like to suggest a speaker to invite, please contact Maria_Zaytseva@europetro.com
Join us on LinkedIn to take advantage of pre- and post- conference networking with our past and future delegates.