Operational Excellence Strategies in Oil, Gas & Petrochemicals
TRAINING COURSE
Understand and apply the principles and key elements of Operational Excellence to drive performance in process plants
In today's volatile business environment, organisations need to create competitive advantage in order to be successful. In the GCC, significant investments have been made in new plants which now must be run optimally in order to achieve world class performance. Organisations are now developing Operational Excellence strategies in order to maximise asset performance.
This course is designed to share the principles of Operational Excellence and to give practical strategies that can be applied in continuous process environments. The course will focus on both the people dimension of OE, together with practical ideas for implementation in oil, gas and petrochemical facilities.
Learn from our expert trainer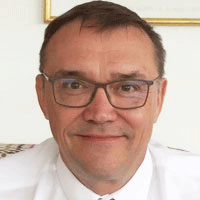 Associate Consultant at Euro Petroleum Consultants
PAUL RIJKS
Paul Rijks is widely recognised for successfully guiding global safety, technical and operational strategy in the upstream, midstream and downstream sectors of the oil and gas industries to achieve capital and operational expenditure optimisation.
Read more...
Understand what is meant by Operational Excellence (OE)
Understand why Continuous Improvement (CI) is essential for successful organisations
Explore the 'people' dimension in OE. Why buy-in of staff is essential
Monetise tested best practices of managing markets and customers, leading modern petrochemicals operations, organisations, projects and businesses
Establish the improvement destination and develop the roadmap to reach it
Understand the key tools that can be applied to drive OE in a process plant environment
Be able to develop and drive improvement teams
Develop an improvement plan for your organisation
The course is designed for manufacturing and technical personnel in oil, gas and petrochemicals:
Operations Managers
Maintenance Managers
Production Engineers
Process Engineers
Reliability Engineers
Shift Supervisors
Operational Support Staff
This course will be of great interest to all personnel who drive Operational Excellence in their function
The course is presented in a highly participative format. The trainer will start with some basic principles, requiring interaction and discussion with the delegates. Actual case studies, discussions and interactive analyses will ensure that the course content is both engaging and interesting.
Registration & coffee will start at 8:00am on Day One. The course will run for two days, starting daily at 8:30am and finishing at 4:30pm. There will be two coffee breaks and a seated buffet lunch on each day.
Agenda Key Highlights
What is Operational Excellence?
OpEx Culture and Organisation
Risk Management
Change Management
Benchmarking/OpEx Audit
Lean Thinking and Lean Tools
Tools and Strategies

Lean Thinking
DMAIC
Six Sigma
Process mapping
RCM/TPM/FMEA

Improvement Teams and Continuous Improvement
Reflections, Next steps and Back at Work Action Plans
"
It was a great opportunity to share some thoughts about operational excellence which was useful. Many thanks and best regards.
— Team Leader – Occupational H&S, Kuwait Petroleum Corporation (KPC)
"
I would like to express my sincere appreciation to EPC for organising such a fruitful event which enriched my knowledge in different business aspects.
— Engineer IV, Saudi Aramco
"
I now understand the operational excellence in oil and petrochemicals. It is new for me which can be valuable in my work.
— Senior Field Supervisor (Fahl & Jaleha) – PDD, Qatar Petroleum
"
Operational Excellence was only a name for me but after completing this course, I have known all of the details about this important subject.
— Senior Sub-Sea Operations Engineer (JV / Projects - Operations Engineering - Offshore Fields), Qatar Petroleum
"
Very good course for a topic that covers so many areas.
— Corporate Planning - Performance Advisor, Yanbu Aramco Sinopec Refining (YASREF)
This training course is in association with: