Tibor Komróczki, Head of Process Information & Automation at MOL spoke about the main advantages and challenges of digital transformation in our latest interview. We invite you to read the interview and share your thoughts.
Tibor Komróczki, Head of Process Information & Automation at MOL
Operational excellence has essentially become a crucial part of the oil and gas companies' core strategies. What's the next 'big trend' you oversee coming in this area?
Next years 'big trends' will be digitalization, digital transformation and automatization. It is very important how operational excellence can support them. We need to rethink all processes and changes, not only 'pull a digital coat".
Very important will be the role of OE to support skill improvement due to ageing operators. Many operators retiring next years and many million years experiences are lost. Improve digital skills at the office, at the field and in control rooms. In control rooms, we prefer high fidelity training simulator applications. Engineering training concentrates the self-service BI analytics and citizen data scientist knowledge. We would like to improve management capabilities of reading and analyze report, improve data-driven decision making from risked based and efficiency based prioritize.
Another important role the lean transformation. Checking our process flow and find the optimum.
Has the recent oil price downturn and the general view of the "lower for longer" oil price helped to accelerate the adoption of operational excellence strategies? Is it a fundamental shift or a result of lockdown and pandemic?
The pandemic situation accelerates OE processes. Business and our private life dramatically changed. OE supports the adaptation of this new world. New online meetings- how do you change your meeting behaviours, your remote working. KPI tracking in this "new changeable world" became more important. Very important to check them regularly, make your decision and create a quick effective intervention to process. Oil and Gas companies are looking for new strategy ways, roadmap. OE can help to create these strategies, roadmaps and transformations program.
What would be the key outcomes and benefits aimed for by the implementation of company-wide operational excellence and digitalization?
Most important benefits the effective, smooth custom processes, which take the productivity of the undertaking to a new level. Managers, white- and blue-collar workers understand the processes and function deeper and deeper. Thanks to better and better data-driven decision making we harmonize, prioritize CAPEX and OPEX program.
If a company has not yet progressed as much in this journey is it too late to start?
Never too late, but immediately start to transform, if you have not begun! Create and clarify your objectives in short, middle and long terms.
Large-scale organizational change can be disruptive – what are the main hurdles standing in the way of successful operational excellence initiatives?
Change management never so easy. To be prepared for change management, looking for new motivation for colleagues and management. Very important to building new competencies and skills especially digital skills. Appropriate safety and automation systems must be established.
Connected to the above question, are there any regional variations in the implementation of improvement programs – in Europe, in the CIS?
These regions control much strict than Asia and America, so need quicker, bigger transparent strategies parallelly. Crude to chemicals, waste to chemicals, digital strategy, hydrogen strategy. Very important to develop services at the retail network. To be prepared for electric car services, recharging. Implement new services eg. car sharing.
And finally, looking into lessons learned and best practices, what would you recommend fellow refiners to focus on first in order to reach higher levels of productivity and profitability?
Very important to embrace the new generation. Start it at middle school over the university. Need to support to access new technologies. Develop math, statistical knowledge to understand data assets at units. In house development also important, narrow down the generation gap.
Creating and publishing crystal clear strategies for all levels of employees.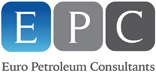 Euro Petroleum Consultants is a technical oil and gas consultancy with offices in Dubai, London, Moscow, Sofia and Kuala Lumpur. Euro Petroleum Consultants also organises leading conferences worldwide.