Frans Stokman discusses the challenges and opportunities facing the petrochemical sector following a challenging year and initiatives Petrochemicals Europe member companies have put in place to reduce their carbon footprint. We invite you to read the interview and share your thoughts.
1. Following an eventful year, characterised by demand uncertainties, when we talk about the fuels of the future, what have we seen and can expect to see in terms of the changing demands of customers for products and product specifications?
Cefic supports the European Green Deal, that sets the ambition of Europe becoming climate-neutral by 2050. The industry must adapt and has already proactively started to do so. The fuels of the future must become climate-neutral too and the pandemic has only been an accelerator. One of Cefic sector groups, Sustainable fuels, that brings together the producers of fuel ethers, predicts that by 2050 climate neutral liquid fuels and electricity will work together in a sustainable, affordable mobility system. A range of technical solutions will play a role in shaping a sustainable transport system in Europe: high-octane fuels, advanced biofuels, 100% bio-ethers, bio-naphtha / biomass or waste to chemicals and e-fuels. The chemical industry is key to enable the development of these sustainable technologies alongside others.
2. Will the growing demand of petchem products offset the decrease for fossil-based fuels?
The International Energy Agency, IEA, in its report, The future of Petrochemicals, forecasts "that petrochemicals are set to account for over a third of the growth in oil demand to 2030, and nearly half to 2050." It is mainly due to the expected decrease of fossil fuel consumption in transport. The vital growth of a more circular economy will result in increased reuse of materials, hence reducing the demand for virgin materials and fossil feedstock in the petrochemical sector. Therefore, the petrochemical industry is investing in technology and manufacturing facilities to develop and increase chemical recycling (cf. our virtual exhibition). However, a demand for virgin material will remain as some of the plastics material have a long lifetime and need to be extremely durable and resistant (e.g. material used for the insulation of buildings).
3. What are the main challenges and opportunities that the Green Deal and the European Recovery Plan will present the petrochemicals industry?
We have identified various main challenges for our industry that we will focus on. The petrochemicals sector is pivotal to many industrial ecosystems including electronics, medical equipment, vehicles, windmill blades etc. And yet, the industry is energy-intensive industry and has a significant carbon footprint. Therefore, it is crucial that our industry sector innovates and works with regulators as a forward-looking industry. As the industry sector representing the petrochemicals industry, we are encouraging the industry to be at the forefront of EU's transition to sustainable economy to support the EU Green Deal's ambition to become climate neutral by 2050. Together with our member companies, we have identified the key technological developments that can contribute to the reduction of greenhouse gas emission in the sector: the electrification of steam crackers, the recycling of polymers, carbon capture and storage and utilisation (CCS/CCU), pyrolysis, green hydrogen, the improvement of energy process efficiency.
Given the sector's specific characteristics, Cefic calls for a sectoral chemical approach between the European Commission, the chemical industry and the EU 27 member states to set up the conditions needed – part of a "Clean Industry Package" or "Low carbon industry alliance" – to transform energy intensive industries. Our industry's transformation crucially depends on the availability of abundant, reliable, affordable and climate-neutral energy. Urgent measures are needed to accelerate the (stable) electrification at large scale, provide competitive hydrogen in sufficient quantities, and enable Infrastructure, Carbon Capture and Storage (CCS) opportunities.
Together with other manufacturing sectors, the EU chemical industry has been hit by the current economic downturn, and our industry's outlook remains highly uncertain. The Next Generation EU Economic Recovery Plan represents an opportunity to enable the low-carbon transition of our industry, which is vital to so many sectors.
4. What initiatives have Petrochemicals Europe's member companies taken to reduce their carbon footprint?
The European chemical industry has a strong record of cutting its GHG emissions. The European chemicals industry has decoupled its GHG emissions from production growth. From 1990 to 2017, it reduced its GHG emission by nearly 60% while increasing its production by 84%. Furthermore, the European (petro-) chemical industry enables other industries to reduce their own carbon footprint.
Our member companies have continued to reduce their greenhouse gas emissions and increase energy efficiency at their plants to decrease the industry's environmental footprint for long life cycle investments. The Green Deal triggers a wide range of initiatives to further achieve our goals in the fields of e-crackers, Carbon Capture and Storage/ Utilisation (CCS/CCU), circular economy, bio feedstock conversion, hydrogen etc. You can find HERE several projects that our member companies have launched, with more to come.
5. We have seen a number of companies adopt high-yield circular economy strategies – why do you think this is so important?
The petrochemical industry in Europe already has a proven track record of embracing the essence of the circular economy concept. Preserving and enhancing natural capital, optimising resource yields, and fostering system effectiveness are an essential pillar of its business models - not as a consequence of regulatory pressure, but as a requirement and drive for continuous optimisation of operations. Managing costs is key in the increasingly competitive global markets, with new capacity being built notably in the middle- and Far East. This driver, coupled with the environmental benefits of the circular economy and the necessity to manage the European Green Deal transition, explains why petrochemical producers in Europe see such opportunity in these efficiency steps and innovative business models.
Some examples:
Closed water loops, i.e. after being used the same water is purified and re-used;
Integrated sites (including "Verbund") with local optimization of side streams. The by-products of one production process are subsequently used for the production of other substances on the same site or in neighbouring plants;
Pipelines as safe, zero-emission transport system between plants, sites or even whole chemical clusters;
Recycling and waste heat recovery.
6. Finally peering into the crystal ball – in a time characterised by uncertainty and change, what do you think the 2030 petrochemicals industry in Europe will look like?
When you look at all the pallet of sustainable projects that our member companies are carrying out, we can expect that by 2030 several steam crackers will be converted to use renewable electricity or burn hydrogen in their furnaces to reduce greenhouse gas emissions. The future is also about further integration and optimisation of the chemical processes across the supply chain notably thanks to digitalisation. Fuels Europe predicts pressure on various refineries and aging equipment in Europe, which will accelerate this trend. Moreover, more fossil feedstock should be replaced by synthetic naphtha originating from waste plastics or (chemical) recycling. This will contribute to eliminating landfill and incineration and increase the circularity of the industry.
Carbon Capture and Storage and Utilisation will also enable the industry to reduce its carbon footprint. Technological innovation will make sure the petrochemicals industry has a bright low-carbon future. We may even have to consider reviewing the name of our association as the industry will no longer use exclusively oil or natural gas as feedstock for its essential products. However, we have not done enough to show how much change the vital industry is going through and how many investments are made to finance it. We need to showcase what we are doing and talk more about it. We are working very hard to address the specific challenges and contributions of the petrochemicals industry in this transition.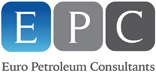 Euro Petroleum Consultants is a technical oil and gas consultancy with offices in Dubai, London, Moscow, Sofia and Kuala Lumpur. Euro Petroleum Consultants also organises leading conferences worldwide.