Italy has the second-largest oil refining industry in Europe. According to BP statistics, in 2017 the country's refining capacity was 1,900,000 bpd. At the same time, in recent years, like other major European refiners (Germany, France, UK), the industry has experienced a significant rationalization – compared to the year 2000, the Italian refining capacity decreased by a quarter (see Figure 1).
Figure 1 – Italy's oil refining capacities and throughputs, kbpd
Source: BP Statistics, EPC
This process gained the greatest intensity in the early 2010s, when, under pressure from negative refining margins, noncompetitive refineries throughout Europe began to close. Thus, in 2011 Libya's energy company Tamoil closed its 90,000 bpd refinery in Cremona and transformed it into an oil product depot. In 2012 Italy's energy group ERG closed the 89,000 bpd refinery Raffineria di Roma near Rome which it owned together with France's Total and transformed it into a major hub for storing and handling of oil products. And in 2014, Hungary's MOL Group ceased crude oil distillation at the 70,000 bpd IES refinery in Mantua, retaining the work of secondary units.
So which refiners have maintained their presence in the Italian oil refining sector and what are their development strategies?
First of all, it is Eni – an Italian multinational oil and gas company headquartered in Rome. The company is one of the supermajors of the oil and gas industry. Its Italian refining capacities are represented by three own refineries located in Sannazzaro, Taranto and Livorno, as well as a 50% stake in Raffineria di Milazzo in Sicily, which is a joint venture with Kuwait's KPI. According to the company's data, in 2018 Italian capacities allowed the company to process 415,000 bpd of crude oil.
Until recently, the company's refining assets located outside Italy were represented only by minority stakes in Germany (Schwedt and Vohburg refineries) which brought Eni about 51,000 bpd of processed crude oil in 2018. However, in January 2019 Eni acquired from UAE's ADNOC a 20% equity interest in ADNOC Refining that operates three refineries in the UAE with a total refining capacity in excess of 900,000 bpd.
Eni's CEO, Claudio Descalzi, said: "This transaction, which allows us to enter the UAE's downstream sector and represents a 35% increase in Eni's global refining capacity, is in line with our announced strategy to make Eni's overall portfolio more geographically diversified, more balanced along the value chain, more efficient and more resilient to cope with market volatility."
Another strategic focus of Eni is on green energy. Since 2014 the company processes vegetable oil and biomass at its bio-refinery in Venice which is the world's first example of conversion of a conventional refinery into a biorefinery. By the end of 2018 the company also planned to complete the conversion of its Gela refinery with a processing capacity of around 750,000 tons of vegetable oil per year. Eni's future plans include expanding production in Venice to 560,000 tons by 2021.
Speaking about the presence of international oil and gas companies in the Italian oil refining sector, ExxonMobil is worth mentioning. Until recently, through its Italian affiliate Esso Italiana the company fully owned a 175,000 bpd refinery in Augusta, Sicily and majority interest in 181,000 bpd SARPOM refinery in San Martino di Trecate, Piemonte. However, in 2018, the company sold its refinery in Sicily to Algerian state energy firm Sonatrach.
The Augusta refinery is able to process Sahara blend and residual fuel from Algeria's Skikda plant, "and will be directly integrated into Sonatrach's refinery system", the Algerian company said in a statement. "It will also be able to process directly products that are surplus in Algeria in order to re-import products that are in deficit like diesel and petrol," Sonatrach said.
Another example of the exit of Italian energy companies from conventional oil refining is ERG. Founded in 1938, the company initially focused on the oil refining business, but in 2008 ERG began the process of exiting this segment.
In 2008, ERG sold 49% of its 320,000 bpd ISAB complex to LUKOIL, including two refineries in Sicily. In subsequent years, the company continued to reduce its stake in this asset and in 2014, with the sale of the last 20% for 400 million euros, the complex became fully owned by LUKOIL.
In 2012, ERG's refinery in Rome was closed, and in early 2018, the company registered its full exit from the oil business through the sale of the TotalERG joint venture (ERG 51%, Total 49%), within which 2,600 service stations and a 25.16% in SARPOM refinery were sold to Anonima Petroli Italiana (API).
ERG sees further development opportunities in wind and solar energy, hydroelectric and thermoelectric.
On the other hand, this deal allowed API to become one of the leading fuel distributors in Italy, with more than 5,500 stations and 18% of a market dominated by Eni and Q8. In addition, the share in the SARPOM refinery will complement the existing refining capacity of the company – an 85,000 bpd Raffineria di Ancona, which is located on the Adriatic coast, almost in the middle of the Apennine Peninsula.
The beneficial location can be attributed to the advantages of another independent refinery – 38,000 bpd Iplom refinery, which is located in Busalla, Liguria. The focus of the refinery's operational strategy towards regional demand (ULSD, low-sulfur fuel oil) allowed it to outlast larger regional competitors from Cremona and Mantua.
Back to the ISAB complex, in 2017 LUKOIL announced plans to sell the complex in Sicily. Companies from Iran and Algeria, as well as Azerbaijan's SOCAR were considered as potential buyers. However, in March 2018 LUKOIL said that it had no plans to sell ISAB for now. Moreover, it was announced that the company plans to invest more than $60 million over three years in two hydrotreating projects to improve the diesel fuel quality.
LUKOIL is perhaps the most prominent Russian player in European refining – in addition to the ISAB complex, the company owns 45% Zeeland Refinery in the Netherlands, PETROTEL Refinery in Romania and LUKOIL Neftochim Burgas in Bulgaria. However, LUKOIL is not the only Russian oil and gas company that has expressed its interest in Italian downstream.
In 2009 with the acquisition of a control stake in Serbia's integrated oil and gas company NIS (NIS Gazprom Neft) Gazprom Neft simultaneously bought a plant for the production of lubricants in Bari (Gazpromneft Lubricants Italia).
Another example is Rosneft, which in addition to its German assets purchased from Venezuela's PDVSA in 2010 (PCK Raffinerie GmbH, MiRO GmbH & Co. KG, BAYERNOIL Raffineriegesellschaft mbH and Gelsenkirchen refinery that is fully owned by BP now), in 2013 acquired a 21% stake in 300,000 bpd Saras refinery in Sardinia. However, in 2015, Rosneft reduced its stake to 12%, and in 2017, it completely withdrew from the asset, said Western sanctions had stopped it building up its stake in Saras.
Euro Petroleum Consultants (EPC) is pleased to announce Saras as the co-host the IDW 2019 - International Downstream Week taking place on 27-29 May 2019 in Sardinia. To find out more about the Italian downstream industry and modern refining and petrochemical technologies, don't miss out on attending the event.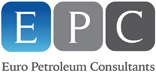 Euro Petroleum Consultants is a technical oil and gas consultancy with offices in Dubai, London, Moscow, Sofia and Kuala Lumpur. Euro Petroleum Consultants also organises leading conferences and training courses worldwide. For further details please visit www.europetro.com.