Ever since the lifting of sanctions in 2016, Iran's energy policy, strategy and activities have been constantly attracting the attention of key industry players from around the world.
For sure, the start of oil production in Iran and the consequent export of crude has substantially changed the market landscape and has affected current oil price and is also a significant factor impacting future oil prices.
Iran's Role in Regional & Global Energy Market: Reasons & Implications
Dynamic development of global energy sector in late 20th – early 21st century, prominent expansion of international trade volumes brought to the fore geopolitical issues of the development of the world's energy supply system.
Iran Center of Strategic Studies states that Iran finds itself at the epicenter of the international interfaces as well as the global energy market – this is due to its geographic location, its political role and position, substantial O&G reserves, and the country's importance in sustaining global energy security levels.
Iran connects three important regions of strategic importance (& largest in terms of energy supply): the Gulf Coast, Western Siberia and Central Asia. In terms of energy consumption, Iran is a key link between 2 major centres of consumption – India & China in the east, and Europe in the west.
According to the IEA, 95% of the global economy directly relies on decisions and measures taken by 5-6 Middle East (ME) countries, above which Saudi Arabia and Iran play the leading role with regards to the energy stability of the region. Since the region possesses the world's largest O&G resources, the production levels can affect the market situation.
The World Bank forecasts that Iran GDP growth will exceed 6% per annum in the coming years, mostly due to the upturn in investment in the O&G sectors. The country lost some of its long-term offtakes during sanctions (oil production levels fell by 25%), but now it aims to regain its share in the regional market and also recover its key connections with Europe.
Iran currently holds the 3rd or 4th place in the world in terms of energy resources
Iran currently holds the 3rd or 4th place in the world in terms of energy resources: about 10% of global oil supplies (~158 bln. barrels) and over 18% of gas resources (34 bcm). This fact alone should be a reason for Iran's role of leading energy nation, but the progression towards this status was hampered by external international political events – Iran used to be the 2nd largest producer in OPEC (up to August 2012), when it was overtaken by Iraq.
After Sanctions: What Comes Next?
Oil Production & Export
Iran is capable of increasing and intensifying its export potential through the implementation of their recent R&D efforts. In Europe, oil from Iran was replaced with crude oil from Russia; this was possible because Iran supplied Southern Europe with heavy crude (Iran Heavy & Urals are of similar composition) for its refineries that processed mostly heavy feedstock, also this market niche was partly taken by Saudi Arabian producers. Prior to sanctions, Total SA, Repsol & Shell all had agreements with Iran for constructing LNG terminals.
In February 2016 Iran scaled up its supplies to China by 1% compared with 2015 levels. The largest Asian oil company Sinopec and state trading company Zhuhai Zhenrong signed a contract with Iran for the supply of 505 tbpd of crude to China. Total, Cepsa and Litasco (LUKOIL's subsidiary specialising in trading) became the first European customers for Iranian oil after the lift of sanctions; Hellenic Petroleum – Greek's national & largest oil refining company – also received the first crude flows early that year. Iran could end up supplying up to half of the crude consumed in Europe. The contracts will be for the time being on spot basis – this will be the case until all current agreements between European countries and other suppliers expire – at that time European refiners will be in a position to commit to new long-term partnership contracts. Iran is ready to work according to this procedure and has already discussed such possibilities with Kazakhstan and Turkmenistan.
To achieve these ambitious goals set by NIOC, the country would need to extract and produce up to 2 billion of crude per year, which will require increased activity in exploration and in increasing oil recovery rate. One major competitive advantage of oil production in Iran is its relatively low cost compared with other producing countries.
Iran could end up supplying up to half of the crude consumed in Europe
New Contracts to Attract Investment
Iran has been one of the pioneers in developing the new format for oil contracts – the so-called IPCs – to replace buy-back agreements; in 2017 the government planned to sign such documents to the amount of $15 bln. These contracts imply active investment in the country's energy sector, offering more flexible terms. They will operate as joint ventures with a potential duration of 20 to 25 years. NIOC requires $134 bln. of investment for upstream oil and gas projects – all this by 2021 and to meet objectives set in the country's Sixth National Development Plan. With the new contract it could be possible to reach this level even sooner. During the first IPC tender that was held in mid-2016 for the South Azadegan oilfield, NIOC also highlighted the transfer of new technologies to the country in all aspects; upstream techniques, EPC and equipment.
Gas Sector
In 2017 Iran claimed to have produced about 260 bcm of gas, and by the end of this 6-year-programme (2020) the level should go up to 400 bcm – almost twice the amount. In addition, Iran set a target for 2017 to maximise oil and gas condensate export. This year they will continue developing projects in O&G fields and completing activities at the South Pars/North Dome gasfield located in Iran and Qatar – 13th phase out of 29 started in late 2017, the project should be fully online by March 2019 (investments ~$30 bln.). In April 2016 Iran and India signed an agreement to jointly develop gas fields and construct several oil refineries, India is ready to invest around $20 bln. in the development of Chabahar terminal in Iran.
Transportation
In 2016 the country's tanker company – NITC – announced plans to continue the expansion in the sector of bunker fuel transportation. One strategic priority is to diversify the business and get involved in auxiliary industries – production of LNG, operation of FLNGs. We are soon to see numerous oil tankers from Iran in European ports that will ensure supply of crude and oil products to the region. Last year the company had to resolve issues with cargo insurance. Taking into account stretch of maritime borders – 5800 km, 90% of foreign trade turnover starts via marine shipping, therefore the country's trade balance relies heavily on its efficiency.
Iran is also looking into different scenarios of export gas transportation to Europe; either by pipeline or as LNG, three possible routes include: via Turkey, via Iraq-Syria-Lebanon, and via Armenia-Georgia-Black Sea. The existing pipeline that is used to deliver gas from Iran through Turkey doesn't have enough capacity to export 'blue flame gas' to Europe - thus a new pipeline is needed for this specific purpose, however it will take at least 3 years to develop an alternative route.
Regarding Iran's gas export to India, for the time being the Indian government decided not to employ the Iran-Pakistan-India gas pipeline – meaning that it might be finally postponed or cancelled, and some Indian companies suggested a bottom sealine.
Iran and Russia are insisting that the construction of Trans-Caspian gas pipelines are not possible in conditions of legal uncertainty concerning the status of the Caspian Sea. Iran also stresses the importance of gaining permission from all bordering countries to start this project due to extreme construction and ecological risks associated with underwater pipeline projects.
Russia-Iran Cooperation: History, Current Status & Perspectives
In today's world, energy is a vital factor for the development of the global economy and international cooperation – the energy market and diplomacy could both be used as efficient instruments of foreign policy.
On one hand, the energy industry plays a positive role of integrator between different countries and regions, and on the other hand, energy resources can also be the reason for disputes between the various parties.
Russia is an observer-state within OPEC, where Iran is one of the most influential members and players. At the same time, Iran and Russia are both members of the Forum of Gas-exporting countries, being number 1 and 2 in the world in terms of gas reserves.
The energy industry is a locomotive for both Russian and Iranian economies because it drives all other industries forward and supplies state treasury with needed funds for the economy. If any agreements between these countries come into force, they inevitably bring together other economic conventions. Russia is considered the most serious partner for Iran in its drive to implement its nuclear programme.
O&G resources in Russia and Iran could be looked upon as a guarantee of global energy security system – considering the fact that 40% of crude produced in the world is transported via the Strait of Hormuz, controlled by Iran – making Iran without doubt interested in the stability of the region and the industry in general.
O&G resources in Russia and Iran could be looked upon as a guarantee of global energy security system
Areas of Cooperation:
Joint development of O&G fields (mostly in Iran)
Transportation (pipeline & marine)
Trade agreements in energy & other sectors
Renewables (has a large potential for both countries)
Technology transfer & joint activities in R&D (Both Russia & Iran are in need of new advanced technologies & developments for their projects)
Nuclear power
Activities in downstream (LNG, refining & petrochemicals)
Why cooperate?
Some experts argue the decision of Iran resuming close cooperation with Russia instead of using its FSU territory capabilities and increase competition in that regional market, by doing this Iran lost part of its potential influence as an exporter in Caspian region which is of utmost importance for Russia, USA and many other countries.
It is clear that both Russia and Iran are interested in being active in the Caspian region, especially in terms of production and transportation of hydrocarbons, development of international marine routes, conservation and rational consumption of resources - the strategic plans of the countries' energy policies clearly define that competition should not stand in the way for extensive cooperation, which in all aspects is a wise position.
Russia's external strategy with regards to energy is bound to evolve from a traditional model to a more modern and innovative one, along with structural changes in other industries.
The new model includes such objectives as diversification of elements and directions for Russian energy exports, development of new formats of international business cooperation, and expansion of Russian companies abroad.
In January 2016, Russia broke a Soviet record for oil production with 10.9 mbpd. Another major area for Russia is the gas sector, in the last few years the market situation has evolved from oil-dependent to so-called 'gas geopolitics', meaning that relations with traditional gas exporters – OPEC countries and prospective players like Qatar, UAE, Norway and Algeria could become more sensitive in the future.
The cooperation between Russia and the resource-rich countries of the Caspian region and Central Asia plays a key role in the transport and transit of O&G to consumer markets.
As mentioned before, Russia promotes the idea of creating an Organization of Caspian Energy Cooperation to allow the implementation of multi-party agreements and energy projects. Another important region for Russia is of course Asia-Pacific region – with unprecedented forecasted capacity and energy consumption growth in the coming years. In general, energy remains the focus point and basis for international partnership for foreign policy and bilateral trade agreements between Russia and more than 90 countries.
The cooperation between Russia and the resource-rich countries of the Caspian region and Central Asia plays a key role in the transport and transit of O&G to consumer markets
History of Cooperation: early to mid 20thCentury
Relations between Russia and Iran during the past five centuries are the most unique in the whole history of diplomacy and strategic research, firstly, because of its length, secondly, because they encompassed all different kinds of actions and reactions.
Looking at the last century, the first key date in energy partnership history was with oil concession contracts provided by the Iranian government in 1916 to a Russian Empire subject - again in the 20's and 30's the Soviet government repeatedly mentioned these agreements in order not to allow similar conditions being provided to American companies, e.g. StandardOil & others.
Soviet Times
After a trade agreement between Iran and the Soviet Union (S.U) was signed in 1966, export volumes from Iran increased substantially, one of the major items being gas to Asian Soviet countries. Additionally in 1966, the Soviet Union became a participant of trans-Iranian pipeline construction project, designed for the abovementioned purpose.
he agreement stipulated import of gas to S.U. and export of equipment to Iran between 1970-1985. The first Iranian export gas pipeline was put into operation four years after the agreement was signed. In 1972 another agreement came into force that suggested S.U.'s involvement in the development of Iran's O&G and petrochemical industries and construction of electricity power plants. One of the last cases of energy cooperation between the countries was a contract in late 1976 to export Iran's natural gas to France and Germany through the territory of the S.U.
The 90's – a new era
Since 1991, Russian companies have been looking forward to capitalising on cooperation opportunities with Iran. Gazprom and LUKOIL, supported by the state, started taking part in bids for developing Iranian fields. Starting in 1997, an international consortium of Total, Petronas & Gazprom commenced construction of the 2 and 3rd lines of gasfield facilities, Gazprom's investment amounted to $750 mln. - together they developed a whole production & processing complex with a capacity of 20 bcm/a on a turnkey basis. It's important to note that signed agreements dating back to the 90's for nuclear plant construction and arms delivery helped a number of Russian strategic plants survive through a rough period in the country's economy.
21st Century and new opportunities
Russia/Iran relations entered a new phase in early 2000 with the visit of the Iranian president to Russia, when an updated agreement was signed. In 2005-2006 Russian companies, such as Tatneft and LUKOIL Overseas entered the Iranian market, Stroytransgaz was involved in the development of the country's infrastructure. Due to US led sanctions, LUKOIL later had to stop its activities in oil products transportation and the Anaranfield development (with Statoil, later LUKOIL's place in the project was taken by Gazpromneft, but they also had to leave Iran in 2011).
In 2010 the Russian Minister of Energy and the Iranian Minister of Oil signed a roadmap for O&G cooperation that is still active today – this agreement covers three main areas (E&P, downstream & innovation technologies). Russia is now involved in the development of an oil-gas field in Iran, the construction of a nuclear power plant, new joint pipelines are also under consideration, Russian Railways will work on railway modernisation, and also some contracts for building assembly plants of AutoVAZ, KaMAZ and GAZ (Russian automotive car production companies) are 'in the pipeline' – all in all about 35 top-priority projects in different industries. Iran and Russia plan to increase the volume of trade to $10 bln. Russia agreed to credit Iran for $5 bln. to boost infrastructure construction project activities (power plant construction, railway electrification, energy units for nuclear plant from Russia).
Iran and Russia plan to increase the volume of trade to $10 bln
Oil swap contracts with Iran will contribute to further export Russian oil to Asia and beyond, using Caspian route to deliver crude to Iran and then through its Gulf Coast terminals to reach the markets of the Indian Ocean.
NIGC and Gazprom also have a memorandum of understanding, according to which Gazprom is bound to assist Iranian partners in various areas of gas business. Russian companies made proposals to join underground gas storage facility construction projects for the full scope of services. Also a major project of interest is the 300-km-long pipeline from Iranshahr to Chabahar, evaluated investment is $700 mln.
In late 2015 Iran and Russia agreed to form a joint committee for gas swap operations – this project was revolutionary for both countries.
The latest news about Russia-Iran cooperation in O&G business relate to an agreement between the two largest state-owned companies – Rosneft and NIOC – they signed a roadmap for joint development of strategic projects in upstream, swap contracts, etc., total investment will be $30 bln., resulting in 55 mtpa of oil produced. Rosneft could potentially be interested in supplying Essar Oil refinery in India with Iranian oil. LUKOIL is also negotiating services for Iran – the development of Mansouri & Ab Teimur oilfields.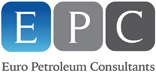 Euro Petroleum Consultants is a technical oil and gas consultancy with offices in Dubai, London, Moscow, Sofia and Kuala Lumpur. Euro Petroleum Consultants also organises leading conferences and training courses worldwide. For further details please visit www.europetro.com..
Published by:

February 2018