TBC
Online
Fundamentals of Petrochemicals
Advanced Course
Type: E-learning Modules & Instructor-led Sessions
5–7 July 2021
Trainer: Alan Fisher
Duration: 3 days
---
Organiser
We present two petrochemical courses. One, an introductory course where we will explore the nature of the industry. And second, an advanced course, which will expand into the current trends in the industry and its economics.
Petrochemicals start their lives as common fuels, Oil, Natural Gas and Coal, in the main. We will show you how we convert these everyday fuels through petrochemical intermediates into chemicals and plastics. Showing in our daily lives as plastic bottles, detergents, automobile dashboards, furniture polish, TV sets, fertiliser, to name but a few of the thousands of products derived from petrochemicals.
We will also delve into the state of the industry and its economics.
For the advanced course we'll emphasise more on these latter issues of the industry and its economics.
In both courses we'll take a peek at plastics and the huge relationship between the two industries.
Welcome to the wonderful world of petrochemicals!
---
WHO SHOULD ATTEND
The content of both these courses are suitable for all people involved in industry. We recommend doing the Introductory course if you are new to petrochemicals. This can be followed by the advanced course for more in-depth coverage.
Personnel from the chemical, petrochemical and polymers industries
Petrochemical plant technical and engineering personnel
Laboratory supervisors and industrial chemists
Petrochemical trading personnel
Sales, marketing and product trading personnel
Managers and directors within the Industry
BENEFITS OF ATTENDING
A bigger in-depth examination of the drivers and economics of the industry;
Review the feedstock picture and study how changes in feedstock have changed the geography of the industry;
A refresher on the structure of the industry;
Review of the major players in the industry;
Recap of the largest 100 chemicals.
Meet Our Subject Matter Expert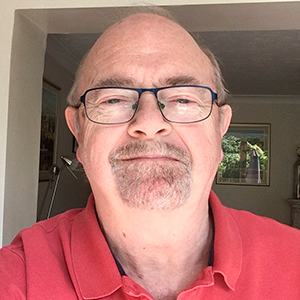 Alan Fisher
Associate Trainer, Euro Petroleum Consultants
Alan Fisher manages a consultancy company based in the UK serving the Catalysis and the Chemical and Petrochemical Industries. Prior to this he was Europe and Middle East Commercial Director for BASF's Chemical Catalyst Group and managed Europe and the Middle East for Shell Catalysts (CRI). He has over 40 years in the petrochemicals and chemicals sector. He has been involved in process engineering, marketing, project management, cost /scheduling, construction management, operations and he led his sales team to record breaking results for catalyst sales in Europe. He also has operational, maintenance and commissioning experience.
He has a degree in Chemical Engineering and is a Fellow of the Institution of Chemical Engineers.