16–18 November 2021
REGISTRATION CLOSED
Online
Chemical & Petrochemical Catalysts
Introductory Course
Type: E-learning Modules & Instructor-led Sessions
24–26 August 2021
Trainer: Rob Parry
Duration: 3 days
---
Organiser
This online training course focuses on the Catalysts and Adsorbents utilized in the Chemical and Petrochemical businesses. The course will highlight major Catalyst players and a basic introduction to what Catalysts are and how this has grown to a €25 billion growing industry. There will be an overview of Commercial production of Catalysts and the economics of major catalyst categories. A brief look at some of the technical aspects of Industrial Catalysts will be covered, including how Catalysts get deactivated. The sourcing of strategic metals, their use and economic recycle and recovery, rounds out this snapshot look at a fascinating business.
---
WHO SHOULD ATTEND
This training course is suitable to a wide range of professionals but will greatly benefit:
Sales personnel with a chemical and petrochemical portfolio
Market Analysts
Business development
Process engineers and industrial chemists
Procurement managers with a Catalyst and Adsorbent portfolio
BENEFITS OF ATTENDING
By the end of this training course, participants will learn to apply acquired knowledge of Catalysts for this Industry as well as understand the wide-ranging use and versatility of Catalysts. You will also gain familiarity with the major Catalyst types as well as have a full understanding of the rapid growth and importance of Catalysts. A knowledge of disposal and recovery of costly metals will also be gained.
Meet Our Subject Matter Expert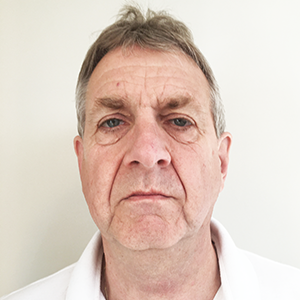 Rob Parry
Associate Trainer, Euro Petroleum Consultants
Rob Parry BSc CChem FRSC, is a Consultant to the Chemical and Petrochemical Industries and Director of SRP Catalysts Ltd. Formerly an Executive Account Manager with BASF Catalysts division, based near Guildford UK and has more than 40 years' experience in the European Chemical Industry, as well as several assignments in India and South Africa. At BASF Catalysts, he was responsible for technical and commercial catalyst applications and supply to the Petrochemical and Refining Industries in the UK and Nordic Countries. Rob is an Independent consultant after retiring from BASF in 2018.