Dates on request
Online
Fully Customised FCC Training Program
Type: E-learning Modules & Instructor-led Sessions (Customised & Exclusive In-House Training)
Dates on request
Trainer: Ray Fletcher
Duration: 2,5 days
---
Organiser
Introducing the only fully customised FCC training program in existence today. This training begins with the basic principles of Fluidised Catalytic Cracking built entirely upon your unit design, feed slate and operations. Continues with FCC optimisation within the constraints of your operation. Finishes with 3-4 user selected modules covering 16 possible advanced subjects. This training program blends seamlessly with your refinery's current training programs.
---
WHO SHOULD ATTEND
Every FCC Process Engineer & FCC Operator who wishes to learn how to better operate and optimise their FCC unit will directly benefit from this program. Additionally, Operations Supervisors, Shift Supervisors and Process Engineers expected to rotate onto the FCC will also benefit from this training.
BENEFITS OF ATTENDING
The Trainer draws from over 32 years of FCC and refining experience for the design of this program. The program teaches only that which will directly benefit your engineers and operators. For example:
The unit diagrams are based on your unit design using your elevation drawings
The equipment overview focuses on the actual equipment on your unit
The feed effects section uses your feed slate showing the actual unit response to critical properties such as nitrogen and conradson carbon
The variable effects section tracks activity and selectivity shifts as a function of feed preheat, riser outlet, catalyst circulation plus other key variables
The equilibrium catalyst section uses your historical data
This program trains your staff on how to operate, optimise and troubleshoot your unique operation. Theory of operations is excellent for chemical engineers in university but not for an operating unit. This is FCC training as it should be done.
Meet Our Subject Matter Expert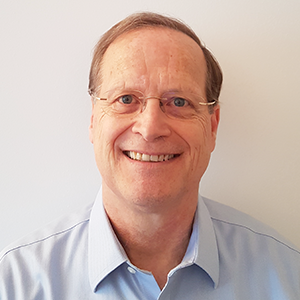 Ray Fletcher
Associate Trainer, Euro Petroleum Consultants
Ray Fletcher is a co-founder of InovaCat, deploying a new fixed bed naphtha-to-olefins process for maximizing propylene. He also conducts FCC training for engineers and operators. With over 32 years of refining experience, he has worked nearly every process in a typical fuels-based refinery and spent 19 years with Albemarle and Johnson Matthey focusing on FCC troubleshooting, optimization, and catalysis. He holds a bachelor's degree in Chemical Engineering from the University of Washington.
---
Request a Proposal
Please contact the organiser to request a customised training proposal: