23–25 November 2021
REGISTRATION CLOSED
Online
Chemical & Petrochemical Catalysts
Advanced Course
Type: E-learning Modules & Instructor-led Sessions
31 August–2 September 2021
Trainer: Rob Parry
Duration: 3 days
---
Organiser
This online training course focuses on the Catalysts and Adsorbents utilized in the Chemical and Petrochemical businesses. Information on catalyst manufacturing including extrusion, impregnation, drying and calcination, as well as an insight into catalyst testing, catalyst selection, catalyst regeneration and rejuvenation will be provided There will also be sections concerning Catalyst Selection and Chemical and Petrochemical catalyst recycling and metals recovery.
The course will navigate through Fixed bed and slurry catalysts, reactor charging and unloading, start-up procedures, up-scaling from lab recipe to commercial product, catalyst plant optimization and areas of sales and marketing and business management. Extensive knowledge of the Chemical process catalyst and adsorbent market and applications globally will be covered. Fundamental process chemistry integral to the use of catalysts will be discussed as well.
---
WHO SHOULD ATTEND
This training course is suitable to a wide range of professionals but will greatly benefit market analysts, sales, procurement and technical personnel interested in the Catalysts sector. Engineers and industrial chemists working with Catalysts in Chemical and petrochemical companies, located in company headquarters, chemical plants or integrated petrochemicals/refinery/polymer complexes will find the information covered extremely beneficial.
BENEFITS OF ATTENDING
By the end of this training course, participants will learn to apply acquired knowledge of Catalysts for this Industry and understand the wide-ranging use and versatility of Catalysts. You will be familiar with the major Catalyst types and have a full understanding of the rapid growth and importance of Catalysts. Also you will learn the factors required to select the best Catalyst for a specific process.
Meet Our Subject Matter Expert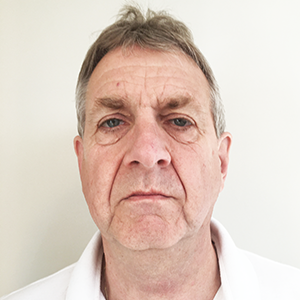 Rob Parry
Associate Trainer, Euro Petroleum Consultants
Rob Parry BSc CChem FRSC, is a Consultant to the Chemical and Petrochemical Industries and Director of SRP Catalysts Ltd. Formerly an Executive Account Manager with BASF Catalysts division, based near Guildford UK and has more than 40 years' experience in the European Chemical Industry, as well as several assignments in India and South Africa. At BASF Catalysts, he was responsible for technical and commercial catalyst applications and supply to the Petrochemical and Refining Industries in the UK and Nordic Countries. Rob is an Independent consultant after retiring from BASF in 2018.