Dates on request
Online
Automation and Digitization of Process Plants Course
Type: Instructor-led Sessions
Dates on request
Trainer: Marc Valleur
Duration: 3 days
---
Organiser
The course shall provide:
a holistic vision of software and hardware technologies used to improve safety and economic performance in process plants
a review of the promises from the most advanced Industry 4.0 technologies, in particular from the viewpoints of agility and resilience during crisis
a review of the fundamental pre-requisites to ensure an efficient cycle of Measure – Plan – Execute – Evaluate
recent feedback on how oil refineries and petrochemicals plants are striving to implement efficient real time quality data acquisition, oil accounting, optimal scheduling, high frequency performance monitoring.
---
WHO SHOULD ATTEND
This course is designed for corporate and process plants staff, including Operations, Technical Services, Quality Control, Planning and Scheduling, Economics.
The course shall use several sources of information:
Personal experience of the trainer
Feedback from recent Automation and Decision Support Systems Projects
Technical and scientific literature
BENEFITS OF ATTENDING
Learn about the multiple components of decision support systems
Review the critical cycle of Measure/Plan/Execute/Evaluate
Benefit from successful projects feedback and lessons learned
Understand the expected impact of Industry 4.0 and its ability to mitigate crisis situations
Learn about the latest dual technologies and their potential use in process plants
Meet Our Subject Matter Expert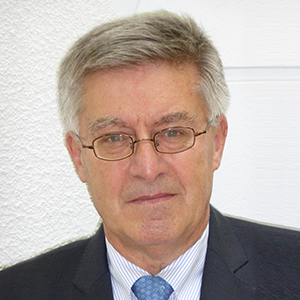 Marc Valleur
Associate Trainer, Euro Petroleum Consultants
Marc Valleur is presently a Senior Consultant with Resources2Energy, Houston. He has over 40 years of experience in decision support systems for the Oil & Gas industry, including gas plants, oil refineries, bulk plants, on shore oil and gas fields, petrochemical plants, GTL and LNG plants.
Marc has published 26 technical papers in professional magazines, 2 books chapters and contributed as speaker or Chairman to over 40 international conferences. He is also the co-author of a patent on biofuels quality certification by NIR spectroscopy.
Marc is a referee for ASTM publications and an Associate Professor with CESI, IFP Training and with the Paris Electronics Engineering School (ECE).